Family Fun Ideas For The Holidays
Stay Healthy, Stay Safe in 2018

With 2017 almost in the books, it is time to start thinking about all those New Year's resolutions for 2018. At the top of our list is another year of successfully protecting the rights of injured people. Because there is nothing more gratifying to us than helping people rebuild their lives after an unexpected tragedy. Next up is support of public policy and educational initiatives, like this newsletter, that help prevent unsafe practices in the first place. In the meantime, we are grateful to all of you for placing your trust in us and look forward to serving you and yours in the future.

You Should Know

is a copyrighted publication of Voice2News, LLC, and is made possible by the attorney shown above. This newsletter is intended for the interest of past and present clients and other friends of this lawyer. It is not intended as a substitute for specific legal advice. If you no longer wish to receive these emails,

click here to unsubscribe from this newsletter

, and your request will be honored immediately. You may also submit your request in writing to: Steven L. Miller, Editor, 4907 Woodland Ave., Des Moines, IA 50312. Be sure to include your email address.
Planning for a Safe New Year's 2018
What is your New Year's Resolution? You still have plenty of time to think about it, as well as what your plans are for ringing in the New Year. But as you consider these things, you should also be aware – New Year's is one of the most dangerous days of the year. During the New Year's season, it is estimated around 95 million Americans will be on the road to visit family and friends. Almost half of all car accidents on New Year's Eve and New Year's Day are caused by drinking and driving.
That said, here are some tips to help you keep yourself – and your friends and family – safe during one of the biggest celebrations of the year.
It goes without saying: don't drink and drive. Plan ahead before you head out for the evening. If you have a friend who does not drink and is willing to be the designated driver, that's great! If not, there are dozens of different options to get around without driving drunk. Call an Uber – you don't want to spend the beginning of the year in jail, or worse.
Don't binge drink. Pace yourself. Not only will this allow you to keep your wits about you throughout the evening, it will help prevent a terrible hangover. One standard drink per hour is usually a good pace.
Alternate alcoholic drinks with water.
Eat before you drink and snack while you drink.
Don't fall for myths about how to sober up faster. Coffee and greasy food might sound like good ideas after drinking, but nothing can actually sober you up except time.
If you are injured by a drunk driver on New Year's in San Luis Obispo, our law firm can help.
Do I Need to File a Third-Party Injury Claim after a Drunk Driver Hits Me?
One of the most dangerous things you can be exposed to as a driver is another driver under the influence of drugs or alcohol. It doesn't matter how safe you are driving or how adherent you are to the laws of the road; a drunk driver can come from anywhere, at any time, and cause serious damage to your property and your body. If you have been injured by a drunk driver, you may wonder what legal recourse you have to cover your damages. Here is a short primer of what to do if you are struck by a drunk driver.
First things first, take care of your health. Seek medical attention even if you do not believe you have been seriously injured. Some injuries, like traumatic brain injury or soft tissue injuries, may not manifest right away.
Document every aspect of the accident. Police will likely take care of much of this process, but having your own evidence is crucial to your claim. Photographs of the damage and your injuries, as well as contact information of witnesses, can go a long way in helping you secure damages.
You will probably receive a call from the drunk driver's insurance company shortly after your accident. No matter how cordial or sympathetic the representative is, the bottom line is that he or she is trying to get information out of you that might make it harder to pursue your claim. Do not tell them anything about the accident or your injuries. If you are offered a settlement, you should decline until you have spoken to an attorney.
Perhaps the most important step – contact a car accident attorney as soon as possible. You need a trusted lawyer with experience in the field of drunk driving accidents to help you receive the best recovery possible.
James McKiernan Has Been Nominated and Accepted as a 2017 AIOPIA's 10 Best in California for Client Satisfaction
The American Institute of Personal Injury Attorneys has recognized the exceptional performance of California's Personal Injury Attorney James McKiernan as 2017 10 Best Personal Injury Attorneys for Client Satisfaction.
The American Institute of Personal Injury Attorneys is a third-party attorney rating organization that publishes an annual list of the Top 10 Personal Injury attorneys in each state. Attorneys who are selected to the "10 Best" list must pass AIOPIA's rigorous selection process, which is based on client and/or peer nominations, thorough research, and AIOPIA's independent evaluation. AIOPIA's annual list was created to be used as a resource for clients during the attorney selection process.
One of the most significant aspects of the selection process involves attorneys' relationships and reputation among his or her clients. As clients should be an attorney's top priority, AIOPIA places the utmost emphasis on selecting lawyers who have achieved significant success in the field of Personal Injury law without sacrificing the service and support they provide. Selection criteria therefore focus on attorneys who demonstrate the highest standards of client satisfaction.
We congratulate James McKiernan on this achievement and we are honored to have him as a 2017 AIOPIA Member.
You can contact James McKiernan directly at (888) 442-2918 or www.jamesmckiernanlawyers.com.
This Holiday Season's Most Dangerous Toys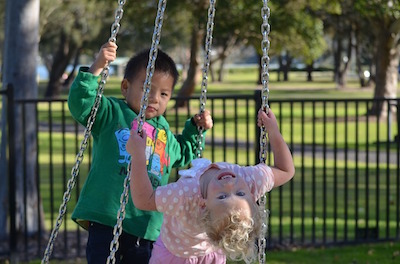 The consumer group World Against Toys Causing Harm (WATCH) recently released its list of the 10 Worst Toys of 2017 ahead of the holiday season. This group releases reports annually to make parents aware of potentially hazardous toys. These hazards are myriad, ranging from choking hazards to strangulation hazards to even catastrophic failures like fires and explosions.
Here is the list of 2017's top 10 most dangerous toys, and why they are dangerous:
Hallmark "Itty Bitty's" Baby Stacking Toy can lead to choking due to small parts
Pull Along Pony, which creates a strangulation hazard due to the looped pull-string
Wonder Woman Battle-Action Sword, which can cause blunt force injuries as well as injuries to eyes
Hand Fidgetz Spinners. This popular toy has already led to several choking injuries since its invention.
Spider-Man Spider-Drone Official Movie Edition. This drone's spinning blades can lead to eye injuries and children can suffer body impact injuries if struck by the drone
Nerf Zombie Strike Dreadbolt Crossbow. Children can suffer eye injuries if shot with this toy's high-speed bolts.
Slackers Slackline Classic Series Kit. Children can strangle themselves on the slackline and can also easily fall off, potentially breaking bones.
Oval Xylophone. This children's toy can lead to ingestion and choking injuries.
Jetts Heels Wheels. Children can suffer blunt impact injuries in addition to burn injuries from the sparks that come off the wheels.
Brianna Babydoll by Melissa & Doug. The toy comes with a plastic pacifier that can present a choking hazard.
Be sure to avoid these dangerous toys, and have a happy holiday, San Luis Obispo!
Is It Wise to Allow Night Hiking and Biking in SLO?
The San Luis Obispo City Council is considering opening up Cerro San Luis for nighttime hiking and biking. Is it a good idea?
The council is mulling approval on a pilot program that would allow limited after-dark recreation on the peak. The two-year pilot program would extend Cerro San Luis hours to 8:30 p.m. between November 5 and March 11. All other city open spaces would keep the same hours as usual, opening one hour before sunrise and closing one hour after sunset.
Proponents of the plan say that opening up the trail would allow people to enjoy nature after getting off work, which, during the winter, means getting off as the sun is setting. However, there are plenty of opponents. One argument against opening the peak is that human activity would disturb the native fauna that are active at night, such as owls, deer and mountain lions.
But perhaps the strongest argument against the proposal is the potential for more accidents. People would be more likely at night to suffer injuries while hiking or biking, and this increase in injuries could create unnecessary strain on emergency responders.
As of the most recent reporting, the City Council is split 3-2 in favor of the program. How do you feel about opening up Cerro San Luis for limited nighttime recreation? Or is the disturbance to the environment and wildlife plus the potential for serious accidents more trouble than it's worth? Sound off in the comments.